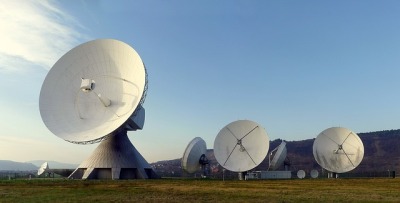 The very nature of a threat attack is unpredictable. Unpredictability, not only extends to the time of attack but also on the type threat and the severity of the threat. With organizations reaching out to customers on social media platforms, the paradigms of managing security have shifted dramatically, which further adds to the unpredictability in this domain. Moving on to such platforms, not only involves technical risks, but also social risks that affect your enterprise's brand name or reputation.
With an increasing number of customers that are now increasingly switching on to devices like smart phones, it is only imperative that businesses follow their customers' moves. Mobile platforms present you with different source of threats that are even more unpredictable and variable.
Finally, issues concerning the data security and integrity of the company become the biggest factor for assessing risks for enterprises that build their processes around cloud platforms. Most businesses follow their customers and are in turn chased by the hackers. The only way businesses can avert this is to look out for potential threats on a proactive basis and be readily warned and equipped to handle such attacks. Our threat intelligence services utilises big data analytics, to provide businesses with an early, actionable intelligence that is threat specific, in order to protect themselves on these frontiers.
Emerging technologies and channels present businesses with a new set of challenges in terms of security, compliance and risk. We provide a range of services to assist brands to manage their challenges pertaining to Threat Intelligence, Governance, Risk Assessments and Compliance Management that is relevant in the Industry.
Monthly Threat Advisory Report
We provide Monthly Security Threat Advisory Report which contains:
 Top Threats with Analysis and Recommendations
 Information on Data Breaches
 Latest news on Security
 Links to the latest Research Reports on Security
This report gives information on threat intelligence across different sources that include in-house and third-party sensors. Data collected, is analysed for a better understanding on the current threats, trends in security and threat issues and ways of mitigating the risks that arise as a result.
On-going Security Threat Alert
Our Security Threat Alert service provides timely information regarding imminent threats and vulnerabilities.
What we do:
Provide timely alerts with detailed information about imminent threats, vulnerabilities, and risks in information technology; and communication software or hardware that might be of interest to the public.
Alerts include vendor specific information as well as details from other third parties.
Alerts also include detailed resolution, patch, or workaround to help customers mitigate the risk.
Brand Monitoring
Brand monitoring services include:
Signature based heuristics.
Monitoring Embedded malicious codes
Monitoring Domains and URLs
Image based tracking and detection
Monitoring an extensive array of third party channels and points of presence
Integration with Anti-Phishing, Social Media and Mobile App Monitoring services to provide the most comprehensive monitoring suite
Data sources are correlated for expert analysis on brand infringement
Incident Response
Anti Malware
Our Anti Malware monitoring services provide further controls to combat issues pertaining to malware attacks and brand hijacking
Real time monitoring of internet, SPAM, malicious URLs, infection points
In-depth malware analysis and execution to discover malware components and attack techniques
Monitoring and disruption of back end malware infrastructure such as infection points, C&C server, update points and drop sites
Forensic and Threat Analysis of incidents

Additional Protection for Brand and Mobile Applications
Anti-Pharming
Protecting the DNS infrastructure requires a broad approach. We  provide an agentless service to provide a robust Anti-Pharming solution:
Monitoring of global and local DNS
Monitoring specific servers & IPs
Forensic Analysis
Mitigate against malware that compromises client host files and registries.
IDs of compromised router and IPs
Pharming Mitigation
Global Incident Response
Integrates with Brand Monitoring and Anti-Phishing and Anti-Malware applications
Anti-Vishing
A rapid response to a Vishing campaign is an important tool for most businesses, and we bring swift response and mitigation when it comes to such attacks.
We work with third parties and agencies in order to discover and respond to compromised voice systems and provide timely shut downs and incident resolutions. We also do analysis post an incident and help businesses to mitigate against future attacks.
Anti-Vishing provides another tool for most businesses in order to immediately respond to Voice Phishing and bolsters the Brand Protection and Anti-Phishing solutions.
Anti-Smishing
We employ a range of techniques to detect mobile based phishing sites and methodologies that monitor telco based SMS networks.
Real time monitoring of SMS channels
Pre-Attack intelligence
Pro-active detection
Attack counter measures
Forensic Analysis
Recovery of Account credentials
Global Incident Response
Site Take Down and Attack Shutdown
Mobile Apps Monitoring
We monitor Mobile Application ecosystem on a real time basis so as to ensure that only legitimate and authorised Mobile Application is available for downloading, and the user has installed the correct and authorised Mobile Application.
Penetration of App store ecosystems
Monitoring of alternative download sites
Maintaining the Integrity of the Mobile Application
In-depth Mobile App Analysis
Threat Categorisation
Incident Response includes removal of the App and sending the response to the back end infrastructure that provides Brand Protection, Anti-Phishing and Mobile Anti-Malware protection against threats.
Social Media Monitoring
Our monitoring penetrates deep into the social media spectrum to include:
Global and local social sites
Blogs, forums, message boards
Auctions, news sites, websites
Keyword heuristics and analysis
Powerful visibility and control
Threat categorisation and response
Incident Response removes offending content and material
Data sources are correlated with other services to provide a comprehensive suite for brand protection controls
Provides additional Brand Protection and Phishing Protection
Incident Response
We provide an integrated and seamless 24x7x365 Global Incident Response services to businesses in order to resolve and mitigate the risks due to online threats.
We have a dedicated Security platform that provides real time information on the identification and evaluation of threats, gives an in-depth forensic analysis of the attacks, and responds immediately to possible attacks by working on attack mitigation and shut down.
Global Security Laboratory
Dedicated Global Security Laboratory
Specialised Platforms for Analysis
24x7x365 Global Incident Response
Seamless Communication Channels
Real Time Intelligence and Reporting
Threat Intelligence
Enforcement of Security Policies for Organizations
Policy Framework Consultation
Fastest Site Take Downs
Experience in working with ICANN policies and frameworks
Liaising with global law enforcement agencies
Forensic recoveries and analysis
Liaising with legal-teams of businesses